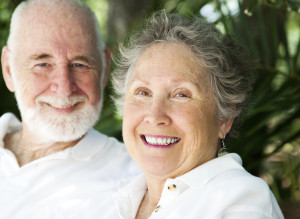 At Gentle Dental Care Liverpool, we have been placing dental implants for over 9 years and we believe we are at the forefront of implants in the city. Most importantly, we understand that dental implants are extremely versatile and can be used in a variety of ways and for a range of problems. If you are unsure which dental path is the right one for your particular concern, our team can provide you will a full implant assessment, free of charge, which will help you make that all important decision.
To give you some guidance when considering if implants are the right treatment for you, we've isolated three main concerns, which can be improved with the implementation of dental implants.
1. A Missing Tooth/ Missing Teeth- Gone are the days when you can only have a bridge or dentures to replace missing teeth, now dental implants can provide a simple solution. The implant can work as a support to a single crown or as part of a bridge to treat bigger gaps.
2. Trouble Eating- If you are having difficulty chewing harder foods, dental implants can provide that strong foundation your mouth needs. Implants act as natural teeth so you will soon be able to eat regularly, without any of the worry.
3. Help Gum Disease- Gum disease can cause tooth loss and extensive damage to the gums. Dental Implants can help in this respect, however, if the gum disease has advanced too progressively, periodontal disease can affect bone structure, damaging the success of the implant. If this is the case, Gentle Dental Care Liverpool can offer bone grafting solutions in the form of Onlay grafting or the placement of synthetic material and tissue regeneration. We use our diagnostic x-rays and 3D scans to determine whether a bone graft is the required course of action.
If you want to book an appointment at Gentle Dental Care Liverpool, or just know a little more about Dental Implants, call us on 0151 722 3000 or contact us via our online form.