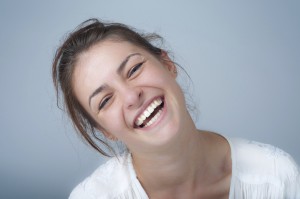 If you're considering dental implants, it is vital that you have enough jawbone to support them. Sometimes, the bone on which the implant will sit can be too soft or may have worn away over time, meaning that a bone graft is necessary. Loss of bone is not a cause for concern; it may be the result of a previous tooth extraction or from accident or injury to the area, but does need to be addressed before a dental implant can be placed.
At Gentle Dental Care Liverpool, we have a wealth of experience in placing dental implants and will use our diagnostic x-rays and 3D scans to check whether you will require a bone graft prior to dental implantation. We offer both onlay grafting or placement of synthetic material and tissue regeneration procedures to enable treatment with dental implants, and your dentist can decide which of these slightly different methods is right for you.
The synthetic material which we use (BMP-2) stimulates certain body cells, in order to turn them into bone, where as onlay grafting utilises existing bone, usually from the lower jaw or chin area.
One the bone is in place, either through synthetic or natural methods, the area is left to heal and osseointergrate. After a period of time, the dental implant can then be placed.
When considering the success rate for bone grafts for placing dental implants, the levels are high and many people can regain their smile and confidence quickly and easily. Unfortunately, every procedure comes with risks and there is the possibility that the bone graft will fail. If this is the case, your dentist can best advise you what the next step will be.
If you would like to discuss bone grafting or dental implants in more detail, or to make an appointment, call us on 0151 722 3000 or complete our online contact form here and we will get back to you as soon as possible.