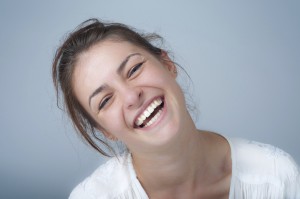 It can be a difficult process to come to terms with lost teeth and ill fitting dentures do nothing to ease the problem. At Gentle Dental Care Liverpool, we understand that getting great fitting dentures can make life a lot easier and best of all, can also be very affordable.
We offer a wide range of both partial or full dentures at various different prices; ranging from full acrylic, high quality dentures with ceramic porcelain teeth, to dentures created from metal alloy which provide brilliant stability. The latest "Valoplast" denture, which is also referred to as a "flexible denture" is also a great option. These are made from a very strong nylon resin and to help with your piece of mind, come with a life time guarantee.
Often a main worry with dentures is that fixadent has to be use and it is often messy and can make dentures seem unnecessarily complicated, but our dentures will fit perfectly, without the use of any adhesives. As an added bonus, they also look great, giving you the confidence to smile with ease.
If you would like more information or would like to speak to one of our friendly dental team, please don't hesitate to get in touch. You can call us on 0151 722 3000 or fill in our contact form here and we will get back to you as soon as possible.