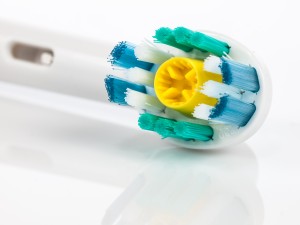 How do you maintain your oral hygiene? An electric toothbrush is the best option when it comes to looking after your oral health; it is able to give a deeper clean and reach more places than a manual brush, plus it does all the hard work for you.
However, with lots of different electric toothbrushes available on the market, it can be daunting when trying to choose the right model for you. There's hundreds of varieties which have different settings, heads and prices so we thought we would try to help you along the way with our helpful guide.
-First, have a price range in mind. Electric toothbrushes can start from under £10 and range right up to £250, keep an eye out for when reliable brands and models you like are on offer, they very often are!
-Different branded electrical toothbrushes work in different ways; some have rotating heads, some pulse, vibrate or oscillate. While this all sounds slightly intimidating, they are all as equally effective so it comes down to personal preference, or what other options the brush offers.
-Lots of toothbrush have built in extra features, for example, a helpful two minute timer which vibrates at the end of 30 seconds indicating to move to the next quadrant of your mouth. A pressure sensor is a great addition and will alert you when you're putting too much pressure on your gums whilst brushing. Soft grip handles can make it easier to hold your toothbrush and have a better grip- they also reduce the effects of the vibrations when you're brushing.
-Take note on the battery life. It can be frustrating to be continually charging your toothbrush so check how many brushes it should last for before you buy.
-You will need to keep changing the head on your electric toothbrush regularly and this can be quite expensive. Make sure you buy in multipacks to spread the cost and to make sure you never run out of replacement heads.
So shop around and make sure you're getting the best deal possible!