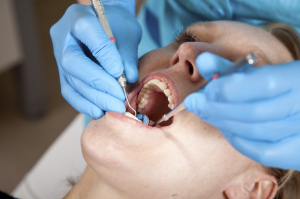 A trip to the dentist may not be your favourite activity but it is so important to have regular check ups and get any problems looked at before they can develop any further. If you're suffering from newly sensitive teeth, bleeding gums or a new source of toothache, chances are we can help quickly and painlessly.
If you are considering dental implants or any other aspect of dental care, at Gentle Dental Care Liverpool, we can offer IV sedation if you are particularly anxious or nervous about your treatment. We use a tiny needle in the back of your hand and the rest is pain free, meaning you can finally get the oral care you've been wanting or needing, whilst being able to completely relax.
Our dentist, Dr Al Sharkawi has completed a year long conscious sedation course, guaranteed to calm your nerves and we have a brilliant team at GDC who will be sure to put you at ease.
With absolutely no side effects from IV Sedation, it is the perfect option if you've previously been putting dental treatment off due to fear.
If you would like to learn more about IV sedation at Gentle Dental Care Liverpool, then give us a call today on 0151 722 3000.