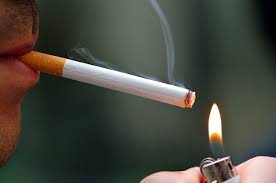 New research shows that the number of patients admitted to hospital for smoking related illness has risen, despite a fall in the number of new smokers. The startling statistics also revealed that there are more young adults (23%) than adults (20%) who smoke regularly.
Smoking can lead to numerous oral health issues including the build up of plaque and tartar on the teeth, increased loss of bone in the jaw and discolouration of the teeth. Gum disease increases as does lower success rates of dental implants and of course, bad breath.
Perhaps the most significant danger comes from the increased rate of developing mouth cancer. Mouth cancer affects more than 6,500 people in the UK and survival is reliant on early detection of the disease.
It is important to regularly visit your dentist to maintain high levels of oral health and hygiene and also to be aware of the signs of mouth cancer which include ulcers which don't heal in three weeks, swelling in the mouth and white or red patches.
Chief Executive of the British Dental Health Foundation, Dr Nigel Carter OBE said:
"Smoking and tobacco use is the leading cause of mouth cancer. Even though it is encouraging the see the number of smokers falling, one in five people is still a high percentage. To curb rising mouth cancer figures, this needs to improve."
"We must not forget if you smoke and drink alcohol to excess you are up to 30 times more likely to develop the disease, so it is crucial we continue to educate the public about all of the risks. A poor diet and the Human Papillomavirus (HPV) are also risk factors for mouth cancer."
Mouth Cancer Action month takes place this November, for more information head to the website here.