At Gentle Dental Care Liverpool, we offer dental implants from £995, meaning we can provide implants at a price that was previously unavailable in the UK. We have had over 9 years experience in placing dental implants, so you can be confident that you're in good hands when you visit us at GDC Liverpool.
If you're unsure whether dental implants are right for you, there are a range of benefits and advantages that could help to answer any of your questions.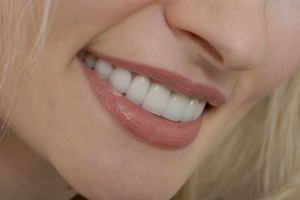 1. If you have missing teeth, dental implants can act as a support to either a single crown or as part of a bridge if you have bigger gaps in your teeth.
2. If you struggle with eating comfortably, dental implants can make chewing easier and pain free.
3. Don't worry if you have some evidence of periodontal disease. At GDC, we offer onlay grafting or placement of synthetic material and tissue regeneration procedures, which will mean dental implants can be fitted.
4. Some people can find dentures uncomfortable and a big inconvenience. Dental implants offer a more permanent solution and will ultimately feel like your own teeth, minimising possible discomfort.
5. Dental implants looks fantastic and will seamlessly become part of your mouth, you'll soon forget you've had anything done.
6. If you're looking for a long term solution, dental implants are the perfect option for you.
7. Dental implants can help protect healthy bone, whilst also stimulating natural bone and preventing bone loss.
If you'd like to find more information about dental implants at GDC Liverpool, head over to our implant page here or contact us on 0151 722 3000.