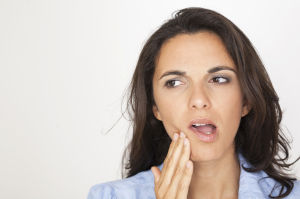 With the Christmas adverts on the television at every moment, we're well and truly in the Christmas spirit here at Gentle Dental Care Liverpool! Along with all of the festive celebrations we have to look forward to, we know that for those suffering from sensitive teeth, the effects of Christmas parties can be quite uncomfortable and even painful. Here, we have our top tips to (hopefully!) keep your sensitive teeth pain free throughout the celebrations, leaving you free to have a brilliant time.
1. Try to avoid acidic foods if possible! We know December is full of alcohol and rich foods but if you can avoid fizzy soft drinks, salad dressing and wine, you might spare yourself some discomfort.
2. Change your brushing habits. A soft toothbrush which will not be so harsh on your tooth enamel will help- as will brushing gentler than usual.
3. Find some sensitive teeth products that work for you- some toothpastes are good at treating the direct pain and hopefully will reduce that sharp feeling for a while.
4. Try not to grind your teeth or clench your jaw-both can have an effect on your sensitive teeth. If you continually suffer from these problems, make sure to mention it to your dentist.
5. See your dentist regularly. Regular appointments mean you don't have to suffer for a long time before getting the problem sorted.
If you would like to make an appointment with GDC Liverpool, you can fill in our online contact form here. Alternatively, you can call us on 0151 722 3000 and speak to one of our friendly team members.