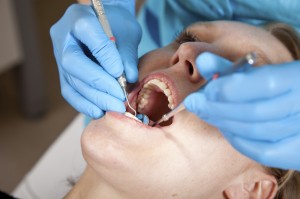 A record number of GP's across the UK are being inundated with patients concerned about their oral health, according to a national survey. It was discovered that 87% of General Practitioners feel under increased pressure from patients who are visiting surgeries, rather than dentists for oral health concerns.
A huge 96% of GP's also think more needs to be done to encourage patients to visit their dentist with mouth related issues.
David Worskett, Chair of the Association of Dental Groups, said:
"People often think that dentists are focus purely on teeth and gums, but actually, they are specialists in most aspects of oral health and we often find GPs refer patients back to their dentist if there is any treatment required. If you have any concerns about oral health related issues, be it a toothache or a long-term ulcer, you should be visiting your dentist rather than your GP."
It is vital you see your dentist if you do have any oral health concerns and this becomes especially important when it comes to mouth cancer. Dentists are highly trained to spot the early warning signs, so if you're in doubt, make an appointment today. Regular check ups with your dentist are necessary, so be sure to make an appointment every 6-12 months.
To make an appointment with GDC Liverpool, you can call us on 0151 722 3000 or fill in our contact form and we will get back to you as soon as possible.