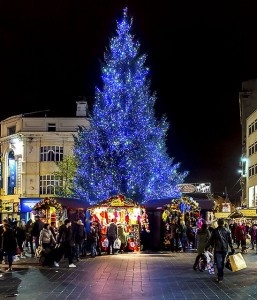 With only a few days to go until the big day, we wanted to take this opportunity to thank all of our lovely patients this Christmas. We have had lots of fantastic comments and testimonials following dental work on patients and it's great to hear everyone is so pleased with the service we are offering here at Gentle Dental Care Liverpool.
If you're in need of some last minute treatment, we will be open from 9am-12.30pm on both the 23rd and 24th December. We will then be closed over the Christmas break until the 6th January. Following this date, all opening hours will return to normal.
For registered patients requiring emergency dental treatment over the break, please call NHS Direct on 0845 4647 for assistance.
So a very big Merry Christmas from the Gentle Dental team! We hope you have a lovely festive break and look forward to seeing you in the new year!