Research published last week named sugar as the 'new tobacco.' The following report highlighted the vast amount of hidden sugar that is present in many of the food and drink we consume.
Examples such as a can of Coca Cola, which contains 9 teaspoons of sugar and a portion of Frosties breakfast cereal which contains 4 teaspoons of the stuff may not come as a huge surprise to many. However, there were some surprising additions to the list such as low fat Yeo Valley yoghurt which contained 5 teaspoons of sugar in just 150g, and Heinz tomato soup, with 4 teaspoons per tin.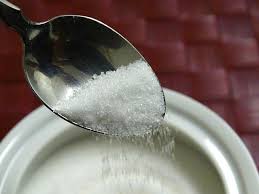 It is important to remember that many foods which are advertised as 'low fat' tend to overcompensate by containing more hidden sugar. The research is a powerful reminder just how addictive sugar can be and how difficult it is to ensure you're not consuming too much in your everyday food.
A good step towards the fight against sugar is the formation of the 'Action on Sugar group,' which consists of some of the world's leading experts and who hope to educate people on the dangers of added sugar and to raise awareness on just how much is added to our food.
Chief Executive of the British Dental Health Foundation, Dr Nigel Carter OBE, noted the formation of the group due to the damaging effects that large quantities of sugar can have on oral health:
Dr Carter said: "Health professionals have long held the opinion that sugar is addictive, and it is pleasing to see so many leading health experts come together to tackle the problem.
"Consuming too many sugary foods and drinks can potentially increase the risk of dental erosion and tooth decay. The increase in consumption of sugary drinks is one of the key reasons for tooth decay.
"The idea that too much sugar is bad for health is not a new concept, yet it is surprising how many people seem to ignore the message. The additional cost of dental treatment from untreated tooth decay is also a growing problem. Cutting back on regular visits may seem like a good idea on the wallet, but the potential cost of emergency treatment is even higher.
"Visiting the dentist regularly and cutting down on how often you have sugary foods and drinks are two of the Foundation's key messages. Following them – and brushing your teeth for two minutes twice a day using a fluoride toothpaste – may help to reduce rising levels of decay in children and adults in the UK."