Your smile is one of the first things that people will notice about you, so it's important that you feel happy and confident with how yours looks. Here at Gentle Dental Care Liverpool, we can offer both specialised treatments and some general top tips to keep your smile looking its best at all times.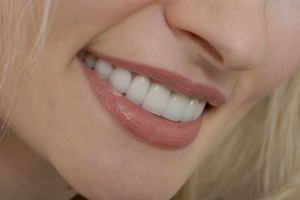 1. Maintain good oral hygiene to stay on top of your oral health. Twice daily brushing, along with flossing and using mouthwash will help keep things on track.
2. Have regular appointments with your dentist. Seeing a dentist regularly means that any issues or problems concerning your oral health can be treated immediately, and you can rest easy that your mouth is in the best condition.
3. Be aware of the foods and drink that you're consuming. Drinks such as coffee, red wine and energy drinks can stain your teeth over time, as can berries and rich sauces. Limit your intake of these foods, or try using a straw. Also be aware of how much sugar is in what you're eating and drinking- some is hidden and could cause tooth decay without your knowledge.
4. Consider tooth whitening with us here at Gentle Dental Care. If you have discoloured or stained teeth, a sparkling white smile could change your whole look. Find out more about the tooth whitening service we offer here.
5. Dental implants can offer a huge improvement to your smile. We offer dental implants from just £995, which is a great competitive price and with our top service, you know you'll be in great hands. More information on dental implants can be found here.
To make an appointment at GDC Liverpool, please call us on 0151 722 3000 or fill in our contact form online and we'll get back to you.