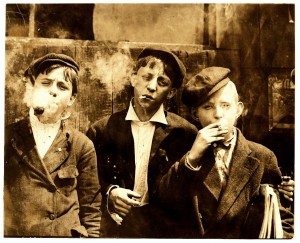 According to new research, young children who are exposed to passive smoking are at a higher risk of tooth decay and issues with their oral health development. The oral health of those exposed was slower to develop, compared to those who were not exposed to toxic cigarette smoke.
The Royal College of Physicians reported that around two million children in the UK live in a home where they are exposed to cigarette smoke- shockingly, there are almost 8,500 hospital admissions due to second-hand smoking.
Chief Executive of the British Dental Health Foundation, Dr Nigel Carter OBE said,
"Smoking is the single biggest cause of mouth cancer in the UK, while passive smoking has also been linked to the disease.
As incidence rates are forecast to hit 60,000 in the next decade, we need to find ways to reduce the alarming growth in mouth cancer. Smoking and tobacco use is the leading cause of mouth cancer. Even though the number of people smoking is falling, around one in five people stick with the habit.
By further limiting the amount of exposure young children have to second-hand smoke, hopefully we will see continued improvements in children's oral health figures, as well as a reduction in the number of mouth cancer cases."