We love this graphic from the British dental health foundation, which highlights the effects of poor oral health on your overall condition.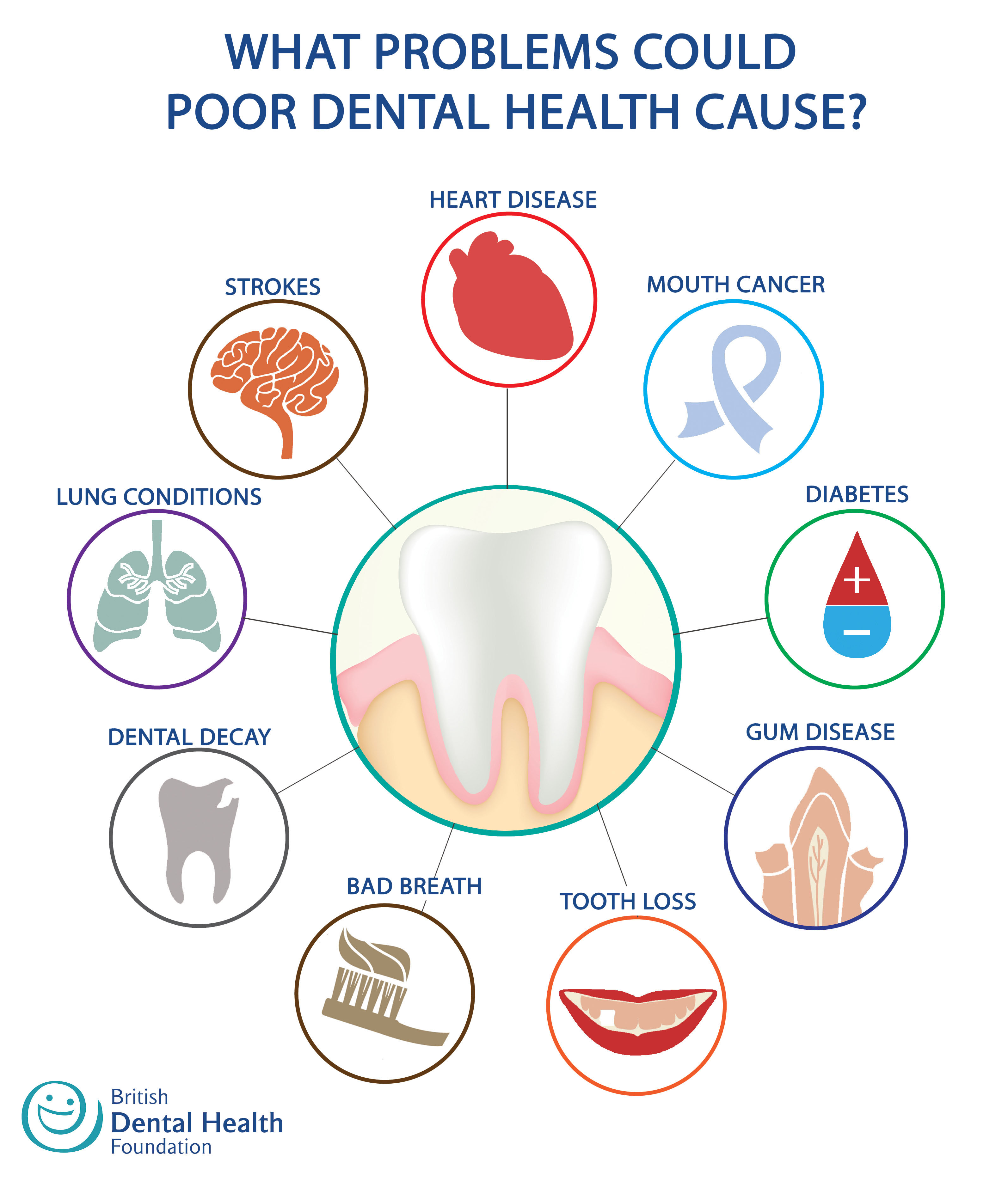 It has long been known that your dental health can have a huge effect on your overall health and there are numerous conditions that may be caused, or made worse by poor dental health. These include diabetes, heart disease, strokes, respiratory lung disease and the birth of premature or under-weight babies.
Chief Executive of the British Dental Health Foundation, Dr Nigel Carter, explains:
"The link between dental health and overall body health is well documented and backed by robust scientific evidence. Despite this, only one in six people realises that people with gum disease may have an increased risk of stroke or diabetes. And only one in three is aware of the heart disease link."
Maintaining high standards of oral health doesn't have to be difficult. Keeping a simple routine by brushing your teeth two times a day for two minutes can have a great effect on your gum and tooth health. Using a mouthwash and floss/interdental brushes are also the perfect complimentary additions to your oral health care.
Regular dentist appointments are important to ensure any developing issues are caught early, along with cutting down on the consumption of sugary and acidic food and drink.
It is also important to remember to exercise, eat healthily and to maintain a normal body weight.
To make an appointment with our dental team, please call us on 0151 722 3000 or fill in our online contact form here and we will get back to you as soon as possible.