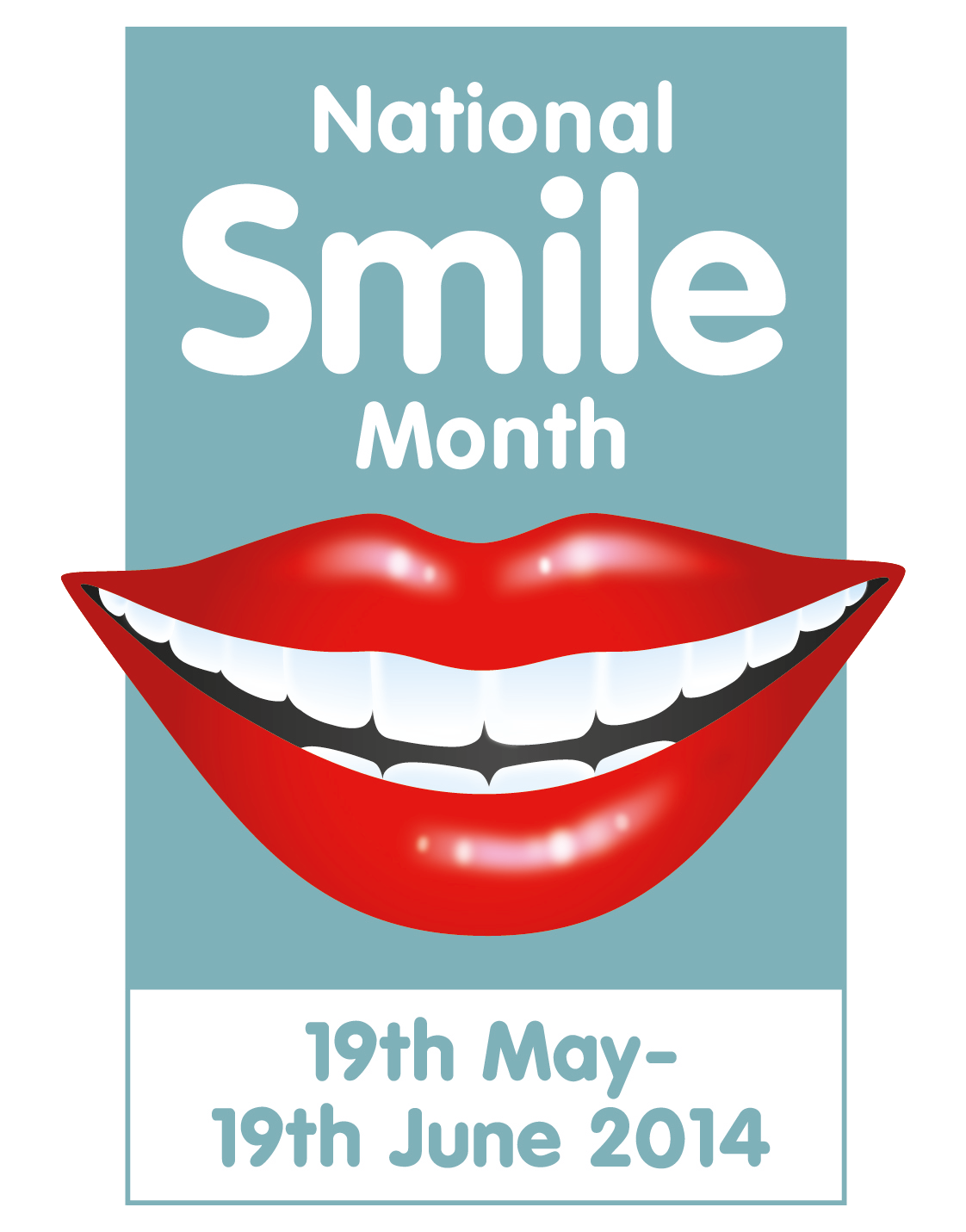 The UK's biggest oral health campaign, National Smile Month, begins today and will run until the 19th June. Created by the British Dental Health Foundation, this month long campaign will urge people to improve their standards of oral health.
Essentially, the campaign will be promoting three key messages:
1. To brush for a total of two minutes, twice a day using a fluoride toothpaste.
2. To cut down on the amount of sugary foods and drinks that are consumed.
3. To visit your dentist on a more regular basis.
Their instantly recognisable icon, 'The Smiley,' will be popping up in a variety of different places over the next month to ensure the National Smile Month message stays at the forefront of everyone's minds.
Chief Executive of the British Dental Health Foundation, Dr Nigel Carter OBE, said: "The Smileys are a great way for everyone to engage with the campaign. They're fun and can make oral health an approachable subject.
"Behind the smiles there are still some important oral health messages to remember. A smile can be a very powerful show of emotion, yet not everyone has the confidence to do so.
"Some people are self-conscious about their teeth and others are being held back by poor oral well-being and its impact on their general health. Heart disease, heart attacks, diabetes, strokes and low birth weight babies have been linked to poor oral health, so we urge everyone not to overlook theirs.
"That's why our Smileys have the British Dental Health Foundation's three key messages to improve oral health on them. We hope more people than ever before will take part in National Smile Month and help to educate as many people as possible about how to gain and the benefits of great oral health."