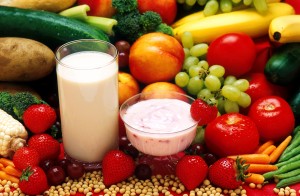 It's brilliant news if you have just returned from your summer holidays – a new study has claimed a mediterranean diet can halve the risk of developing mouth cancer.
It was discovered that those who had a diet which featured more mediterranean foods, such as fish, olive oil, whole grains, fruit and vegetables have a significantly lower risk of developing the disease.
Chief Executive of the British Dental Health Foundation, Dr Nigel Carter OBE, believes a Mediterranean diet is perfect for people seeking the right balance:
"Italy has some of the lowest recorded cases of mouth cancer in Europe, and this study is a perfect explanation of why that is.
"It's really interesting to note just how the risk for mouth cancer drops according to how thorough the med diet is. The absence of processed foods is a key element to this. Some experts believe poor diet accounts for more than half of mouth cancer cases in the UK, and the worst thing is it's really simple to develop a diet that can keep you out of harm's way.
"White meat, lean red meat, nuts, fruit and vegetables, low alcohol intake with meals and a low number of sweets and pastries are all staples of a Mediterranean diet. What's more, many of the foods are also good for oral health – for instance fruit and vegetables lower the risk of gum disease.
"As early detection plays such a pivotal role in survival rates, it is really important that everyone knows the warning signs for mouth cancer. They include mouth ulcers which do not heal within three weeks, red and white patches in the mouth and unusual lumps or swellings in the mouth."