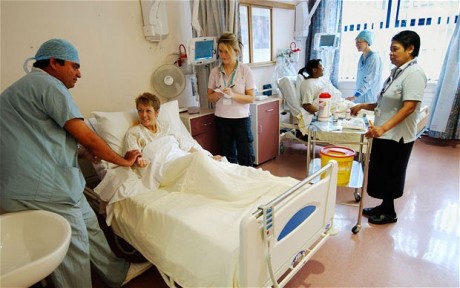 Research, published in the Journal of Clinical Periodontology, shows that during hospitalisation, levels of oral health suffers and can sometimes leads to potentially serious consequences. The study examined the dental health of over 150 patients when arriving at hospital; two weeks later, there was an increase in both gum disease and levels of plaque.
The research discovered that many hospitals don't have policies in place for routine oral health practices and that patients' oral health is not assessed during hospitalisation. This is especially important when it comes to elderly patients and those with a low quality of life.
Dr Nigel Carter OBE, Chief Executive of the British Dental Health Foundation, thinks both studies point to a clear need for oral health to be a greater priority during hospital stays.
Dr Carter said: "In a challenging hospital environment it may be inevitable that oral care is seen as a low priority, but it is clear that more needs to be done. The help of close family and friends during hospital stays can make a difference to this aspect of their care and well-being and more should be done to encourage their involvement."
Anyone who wants advice about the oral care of a loved one in hospital can contact the Dental Helpline on 0845 063 1188. The line is staffed by qualified dental nurses, who will be able to advise how best to provide oral care during hospitalisation and what to do when the patient is discharged and returns home.