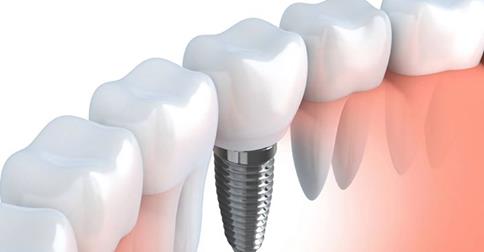 Now that we are firmly into 2015, it is the perfect time to take advantage on all of those things you promised yourself you would do once in the new year. For many, that involves working on aspects of their appearance and health, with many putting dental treatment at the very top of their lists.
Here at Gentle Dental Care Liverpool, we have the perfect solution for you. We offer dental implants, crowns, veneers, bridges, dentures and many more options to help to transform your smile.
Dental implants are a particularly popular option – they can change your whole look and are now available at a fantastic price, starting from just £995.
Advantages of implants include:
Speed of treatment – Our 'All on Four' technique is perfect for a quick solution, allowing you to leave the surgery the same day with new teeth.
Strength – Dental implants can strengthen the jawbone, preventing bone loss ad promoting facial symmetry.
Improved oral hygiene – Implants act as regular teeth, making them simple to look after and maintain.
Longevity – Dental implants are really durable and once fitted correctly, should act as normal teeth.
Oral Function – Dental implants can improve your 'bite' – allowing you the freedom to eat harder foods.
Confidence boost – You'll feel much more confident about your smile and will begin to forget you have even had them done!
For more information on dental implants or any of the procedures we offer here at GDC Liverpool, please don't hesitate to get in touch. You can email us here or give the surgery a call on 0151 722 3000.