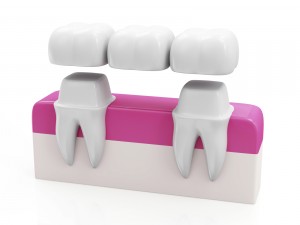 Is your smile in need of a major overhaul? Crowns and veneers could be the perfect solution for you!
A crown is simply 'a cap' that is put over the existing tooth and are very long lasting (as long as you keep on top of your oral hygiene!)
If you suffer from broken, heavily filled and discoloured teeth or if you just don't like the natural shape and alignment of your teeth, our porcelain crowns could transform the look of your smile – available now at GDC Liverpool for a great price!
Veneers are similar to crowns as they can dramatically improve the appearance of your teeth with a minimal amount of preparation. As they are wafer thin, these special shaped pieces of porcelain just cover the front surface of your teeth – creating the perfect smile.
To find the right fit for you or to find out more about our crowns and veneers, please arrange an appointment with our dental team.
You can call us on 0151 722 3000 and our price list can be found here.