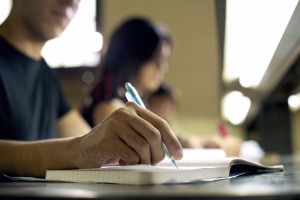 New research, published by the Journal of Periodontal Research, has shown that students are one of the worst groups when it comes to brushing their teeth- causing their levels of gum disease to increase significantly in recent years.
The study of more than 800 students found that those drinking large amounts of alcohol were more likely to forget to brush their teeth and then suffered a high rate of gum disease.
Dr Nigel Carter OBE, Chief Executive of the British Dental Health Foundation said:
"The start of the university year in particular is a time which students need to ensure they look after themselves as cheap alcohol deals during 'fresher's week' can lead to excessive drinking. Forgetting to brush after drinking can lead to some serious problems for their teeth, something which they probably don't want to deal with while trying to find their way in their studies. Thankfully maintaining a healthy mouth and preventing these problems is a relatively easy thing to do."
It's important to remember that alcohol is one of the worst things for your dental health due to its high sugar content. Once broken down, this is the perfect breeding ground for bacteria and plaque, which then leads to tooth decay. Similarly, drinking any spirits with sugary mixers such as lemonade or cola, is dangerous to your teeth.
If you are choosing to drink alcohol, use a straw to reduce the time the drink is in contact with your teeth. Also try and choose low calorie options, which tend to have less sugar in.
Dr Carter also adds a top tip:
"Once you get home do not brush your teeth straight away, you need to wait for one hour after the last drink to allow the enamel to re-mineralise and prevent brushing away any loosened particles. After this time has passed you should brush and floss your teeth before going to bed.
"If you often forget to do this, leave your tooth brush on your pillow before you go out to remind you to spend a couple of minutes brushing as soon as you can."