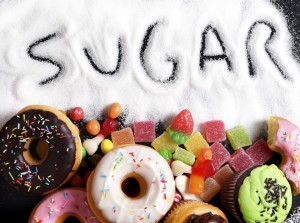 A new documentary by Jamie Oliver is showing on Channel 4 tonight, highlighting the devastating effects that sugar is having on our oral health. And the UK's leading oral health charity, the British Dental Health Foundation, is backing his campaign for stricter rules when it comes to sugary foods and drinks.
Dr Nigel Carter OBE, Chief Executive of the British Dental Health Foundation, explained why the charity are backing Jamie Oliver's movement:
"The effects that sugar consumption is having on children's dental health cannot be understated. Shockingly, a recent study found half of eight year olds have visible signs of decay on their teeth and a third of children are starting school with visible signs of tooth decay.
These figures are alarming but are unfortunately only the tip of the iceberg when it comes to the effect sugar is having on dental health. Tooth decay is the number one reason for hospitalisation in children and while we cannot blame the food and drink industry entirely, they do have to take a sizable portion of the blame.
We believe that if decisive action is not taken soon, then all of our dental health, not just children's, will continue to suffer the consequences."