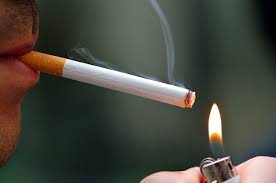 Last week, the government ruled that smoking in vehicles with anyone under the age of 18 is now illegal in England and Wales.
The UK's leading dental charity, The British Dental Health Foundation, has welcomed the move saying it will have a huge impact of the oral health of children.
Chief Executive of the British Dental Health Foundation, Dr Nigel Carter OBE, said:
"Within a confined environment, such as a car, children are exposed to higher concentration of harmful chemicals if somebody is smoking.
Research has shown then a single cigarette smoked in a car with closed windows produces 11 times higher levels of second hand smoke than in an average bar where smoking is permitted. This is extremely dangerous to anyone within that car, especially children whose dental health is still developing."
Although everyone is aware of the dangers of smoking, many don't consider the effect it has on our overall oral health. Second hand smoke can cause lots of problems including gum disease, tooth loss and in serious cases, mouth cancer. With mouth cancer killing almost 7,000 in the UK each year, this new move could have hugely positive effects.