Are you seeking a beautiful, natural-looking smile without the hassle of braces or orthodontic treatment? If you suffer from discoloured, gapped, cracked or crooked teeth then porcelain dental veneers might be a great option for you.
Gentle Dental Care is at the forefront of cosmetic dentistry in Liverpool, and we have a variety of veneer treatment options available to help you achieve that perfect smile makeover you've always dreamed of.
Porcelain veneers
Veneers, just like crowns, can dramatically improve the appearance of your teeth with very minimal amounts of preparation involved.
So, whether you're looking to place a couple of veneers over your front two teeth, or you're seeking to completely transform your smile with a full set of veneers, Gentle Dental Care in Liverpool can help you to achieve this in a relatively short amount of time.
What are porcelain veneers?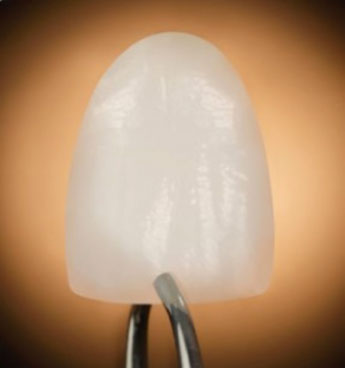 Dental veneers are specially shaped, wafer thin layers of tooth coloured porcelain that perfectly cover the front surface of your tooth. They are held in place by a strong adhesive and are incredibly chip and stain resistant.
How are veneers applied to your teeth?
Usually, the process involves removing some enamel from the teeth in order to make room for the veneers and to provide a rougher surface for the thin layer of porcelain to bond easily.
Next, an impression of your teeth is taken so that the veneers can be specially made to fit and you'll have temporary veneers applied while your permanent porcelain ones are made. Your next appointment will then involve bonding your new dental veneers to your teeth, and you should leave our surgery with a brand new Hollywood smile!
We also allow you to choose the colour of your dental veneers, so that they look completely natural and match the rest of your teeth.
How long do veneers last?
With good oral hygiene habits, veneers can last somewhere between 10 and 20 years – making them the ideal long term dental solution.
Lumineers
Lumineers are also available at our surgery; these follow the same principle as porcelain veneers, but are made using a much thinner material of pressed ceramic called cerinate.
Their approximate 0.2mm thickness can be compared to a contact lens, but they are in fact up to twice as strong as traditional porcelain veneers and can last twice as long.
This hard-wearing veneer can often be placed over your existing teeth – with little or no preparation involved and minimal invasion – creating the perfect natural smile you've always dreamed of.
How much do veneers cost?
Our veneers are competitively priced, starting at just £495 and we also offer veneers on 0% finance subject to status. View our price list here.
We believe we are one of the best dentists in Liverpool for veneers, so if you would like to find out more about this popular dental procedure, then please book your free consultation by filling out the contact form now.